Alex surprised me with some tickets to the Hollywood bowl last Saturday. Even though they weren't the best seats, it didn't matter because this was more a treat for the ears. We've always wanted to see the composer John Williams conduct his own movie music. Well, we had a chance to do so.



Some of his famous music we heard: Jurassic Park, Hook, Harry Potter, Superman, Indiana Jones, Jaws, E.T., Star Wars, Return of the Jedi...

When the Imperial March from the Star Wars movie was being played, some members in the audience lit up their light sabers and they were swaying to the music. At one point you can see John Williams peering toward us and he's chuckling as he's conducting.

As a geek, I understand.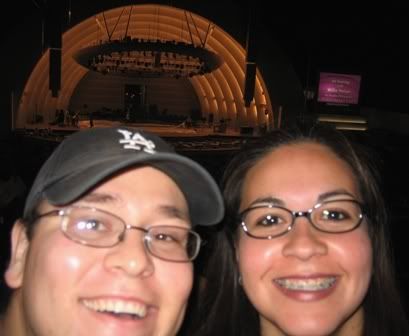 Here's a 30 second snippet I took of one of his more famous tunes.